Ham Radio Technician Training - 2017
Sponsored by the Victor Valley Amateur Radio Club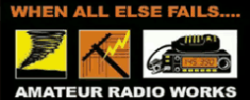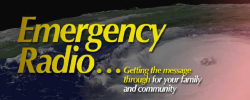 NO MORSE CODE REQUIRED for any ham radio license!
LEARN EMERGENCY COMMUNICATIONS TECHNIQUES
SIMPLEX AND REPEATER OPERATIONS
VOICE OVER THE INTERNET (use computers as a radio link)
AMATEUR SATELLITE COMMUNICATIONS
LIVE DEMONSTRATIONS OF EQUIPMENT
MULTIMEDIA PRESENTATIONS
Pre-Registration required!

Send an e-mail to: Dick (KI6IXL) rsvcvhd2@gmail.com
Please include your Name, Address, Contact Phone Number, & E-Mail Address!


Technician Classes
When: 1
st
, 2
nd
& 3
rd
Saturday(s) in February, May, August, and November 2017
| | | | | |
| --- | --- | --- | --- | --- |
| Class | Date | Times * | Testing | Registration Cut-off |
| February | 4th, 11th, 18th, 25th | 7:30am to 4:30pm | Feb 25th 12:30 pm | January 25th, 2017 |
| May | 6th, 13th, & 20th | 7:30am to 4:30pm | May 27th 12:30 pm | April 26th, 2017 |
| August | 5th, 12th, & 19th | 7:30am to 4:30pm | Aug 26th 12:30 pm | July 26th, 2017 |
| November | 4th, 11th, & 18th | 7:30am to 4:30pm | Nov 25th 12:30pm | October 25th 2017 |
* 1-hour lunch break between 12pm and 1pm ("Brown Bag" if you wish)
Where: Fire Station 311, located at 16200 Desert Knoll Drive (Thomas Guide page 4296 D7), High Desert Event Center (formerly known as San Bernardino County Fairgrounds), Victorville (Off 7th Street)
Classroom Location
Cost: $50.00 per person (includes study manual and materials) -- paid at the door with pre- registration. $60.00-- without pre-registration, space permitting.
FCC exams will be given by the W5YI Group VEC's at the
Spring Valley Lake Community Center
2017 HAM Radio Technician Class Flyer
---
Android Ham Test App
---
FCC Universal Licensing System
After you pass your test, wait at least 7, non holiday, calendar working days (Monday - Friday) and then check with the FCC Universal Licensing System to look for your call sign and/or to verify your upgrade status.
Click Here
for instructions - Use Selection 1 procedures.
---
Additional VE Testing in the extended local area
Victor Valley
W5YI will provide HAM testing sessions on:
4th Saturday - January through May
3rd Saturday - June
4th Saturday - July - November
3rd Saturday - December
Tests are held in Rm CB-3 at the Spring Valley Lake Community Center, 12975 Rolling Ridge Dr, Victorville, CA 92395 starting at 1230 hrs. The cost is $14.00 (cash only). Walk-ins are welcome. Testing is available for all classes of license. All candidates must bring a picture ID, Social Security Number and if you are upgrading, a copy of your current amateur radio license (if any) and a copy of any CSCEs (showing privileges above those listed on license) you hold.
For more information, you can contact our VE Coordinator, Bruce Hunter, W6WW,
w6ww@arrl.net
Greater Los Angeles Amateur Radio Group - Hesperia
The first Saturday of every odd-numbered month there is a GLAARG (Greater Los Angeles Amateur Radio Group) test session in Hesperia.
Tests are held at Fire Station 305 at 8331 Caliente Road, Hesperia. Registration starts at 8:30 AM. The cost is $5.00. See Contact info below. Testing is available for all classes of license. All candidates must bring a picture ID, and if you are upgrading, you need the original and a copy of your amateur license and any CSCEs you hold.
Contact: To pre-register or request information, contact Bruce Hunter (W6WW) at 760-247-2955.
View
Fire Station
in a larger map
ocated at 8331 Caliente Rd Hesperia (Thomas Guide page 4565 C2)
Barstow ARC
The Barstow ARC periodically offers a Technician level HAM Radio class.
The last class was held at the Barstow Senior Center, 555 Melissa Ave Barstow, CA 92311. On the corner of Melissa & E Mt View next to the Barstow Community Hospital
The class was taught on 4 consecutive Wednesday evenings (6-8PM) with the exam being offered on the Saturday following the last class. A $4 fee was charged for the exam.
Register early to guarantee spot Sponsored by the Barstow Amateur Radio club
For more info or to register Contact Jim (760)694-5370 or email: AD6WL@ARRL.net
View Larger Map
click
here
for their flier.
The Inland ARC
tests on the 4th Thursday of each month, at 5 PM at 25541 Barton Rd, Loma Linda.
Contact person is Sam Eller, AD6UE at (909) 796-2996.
Location from going south on I-10: Exit Mountain View Ave, right on Barton, Left on Loma Linda Dr, Civic Center complex. Take driveway to your left immediately past the fire station.
PATTON HOSPITAL: V.E Testing
No walk ins accepted - must make appointment / pre-register for exam. Further details are available from contact listed below.
Third Saturday of each month
SIGN IN AT 8:30 AM, BRING PHOTO ID AND COPY OF CURRENT HAM LICENSE or CSCE (if upgrading) COST: $15.00
LOCATION: Staff Development Bldg, 3102 Highland Ave, San Bernardino
CONTACT: Ed Slaughter: (909) 864-1055 or wu6i@arrl.net
Big Bear ARC testing
The last Sunday of every month (excluding Dec.) at 1:00 PM
Location: Big Bear Lake Fire Dept.- Training room
41090 Big Bear Blvd
Big Bear Lake, CA 92315
Contact: Tom Fry, KF6Q: KF6Q@ARRL.net (951) 790-6291
View Larger Map
ARRL/VEC Testing on old March AFB
No walk ins accepted — must pre-register for exam 1st and 3rd Wednesdays of each month at 2:00 PM
Location: American Forces Network-Broadcast Center
23755 Z Street, Riverside CA 92518-2073
Contact: Bruce V. Ziemienski, (951) 232-3725
Email: bz454670@gmail.com
Directions: Take 1-15 South, transition onto I-215 south. Continue I215 south, past State route 60, and exit on Cactus AV. Head east on Cactus AV 1.7 mile and turn right on Riverside Dr. Continue 0.2 miles, turn left on Z St. Facility will be on right between 4th and 5th streets.
View Larger Map
---
Online Practice Exams
QRZ
Ham Test Online
eHam Testing
---
FCC Question Pool
please note: there are several pages of change notes before the actual questions
2014-2018
Technician Questions
2014-2018
Technician Graphic
2015-2019
General Questions
2015-2019
General Graphic
2016-2020
Extra Questions
2016-2020
Extra Graphic