Visitors are always welcome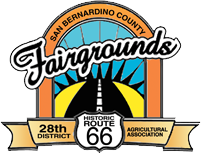 The Victor Valley Amateur Radio Club will be manning a booth/shed in the CALFIRE Jack Rabbit Park (AKA Smokey Bear Acres) during this year's San Bernardino County Fair. See schedule below.
We will have a HF/VHF/UHF station/s setup in the southern most shed (west of the livestock barns) next to the broadwalk.
Come on out and visit.
San Bernardino County Fair Schedule: May 25 - June 2 2013
Saturday May 25 1400-2300 hrs
Sunday May 26 1400-2300 hrs
Monday May 27 1400-2300 hrs
Tuesday May 28 1600-2300 hrs
Wednesday May 29 1600-2300 hrs
Thursday May 30 1600-2300 hrs
Friday May 31 1600-2300 hrs
Saturday June 1 1400-2300 hrs
Sunday June 2 1400-2300 hrs

The VVARC Net
The weekly Sunday night VVARC Net (1900 hrs) will held on the WW6Y Repeater (147.855 / - / 186.2). The alternate Simplex frequency will remain at 146.535 MHz.
Net Roster - Excel format
Apple Valley ECS net
Monday Night 7pm 147.855 / - / 186.2 (until further notice)
High Desert Local Area Nets & additional Repeaters List — Excel format

VVARC QSL Managers Primary: Christy Hunter, KB6LTY
Email: KB6LTY@ARRL.net
Secondary: Bruce Hunter, W6WW
Email: W6WW@ARRL.net
Victor Valley Amateur Radio Club
PO Box 869
Victorville, CA 92393

The Sitting Bull Academy's Seismology Page,
here's the link

The Forest Falls Flash Flood - 17 August 2012

Field Day Photos